About the Book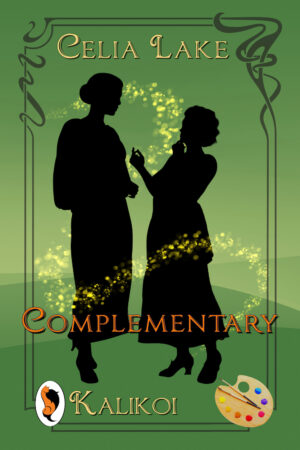 As an artist and a magical investigator, Elizabeth is the perfect choice when midwife Rosemary comes to her for help investigating something strange at an artist's colony on the English coast in 1910.
Problem one: Elizabeth and Rosemary can't reveal their magic to anyone there.
Problem two: They met less than a week ago but have to pretend they're good friends to keep their cover. That's going to be even harder to do with growing feelings sparking between them.
Further problems: There's also an imminent birth, a kitchen that needs a good scouring, and the immense ego of one of the artists.
In this seemingly quiet corner of the countryside, nothing is as it seems, and Elizabeth and Rosemary are about to uncover more than one secret that will change lives forever. Maybe even their own.
Complementary is a standalone f/f novella of 33,000 words. All of Celia Lake's Albion books exploring the magical community of the British Isles can be read in any order. Complementary is full of fae magic, the Norfolk coast, art and artists, cooking, and sensible decisions. Enjoy this charming romantic fantasy with no sex scenes set in 1910 with a happily ever after ending!
Complementary is part of Kalikoi, a project bringing you the best fiction about women in love with women. Whether you're looking for an action-packed paranormal romance, a fantasy to transport you to a magical world, a historical full of sensual detail, a moody noir, a lighthearted comedy, or a space adventure, Kalikoi has the book for you!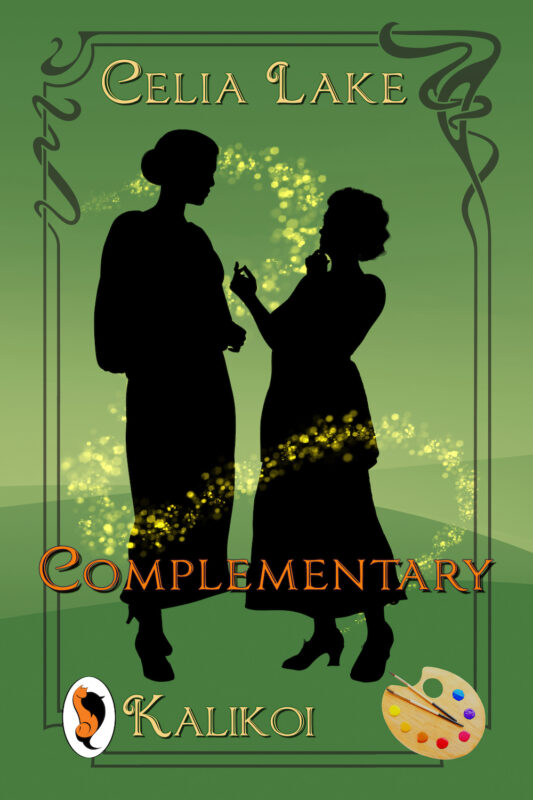 Undercover in the nonmagical world ... with a cozy cottage and only one bed!
In 1910, midwife Rosemary spots something magically odd at an artist's colony. More surprises ensue when Elizabeth is assigned to investigate.
Order Now!
Other Books in "Novellas"
Disclosure of Material Connection: Some of the links in the page above are "affiliate links." This means if you click on the link and purchase the item, I will receive an affiliate commission. I am disclosing this in accordance with the Federal Trade Commission's
16 CFR, Part 255
: "Guides Concerning the Use of Endorsements and Testimonials in Advertising."