About the Book
Mistress Castalia Jones has built up her dressmaking business stitch by stitch. Comfortably middle-aged, she has apprentices to train, interesting clothing to design, and the freedom to make her own choices. When she overhears uncomfortable gossip about one of her best clients and his fiancee, she finds herself sharing the details with his valet, Benton.
Benton has served Lord Carillon since the Great War, not only at home in Albion, but on a variety of expeditions to distant parts of the globe. Now that his lordship is preparing to marry, Benton knows that things must change. Cassie's information leaves him determined to untangle the confusing hints she has heard. When an encounter with a difficult rooster leaves Benton in need of more direct help – and a steady hand with a needle – they begin to look at each other in a new light. But as people with different lives and commitments, nothing could possibly come of their growing friendship and trust.
On The Bias is a standalone romance of 85,000 words with a happy ending and no cliffhangers. The Mysterious Charm series explores the magical community of the British Isles in the 1920s and can be read in any order, but you may enjoy On The Bias more if you are already familiar with Goblin Fruit (book 2 in the series).
Join Cassie and Benton in Albion of 1926 for a wardrobe full of magical dresses, three dangerous birds, and a historical costume party that sends the characters reeling.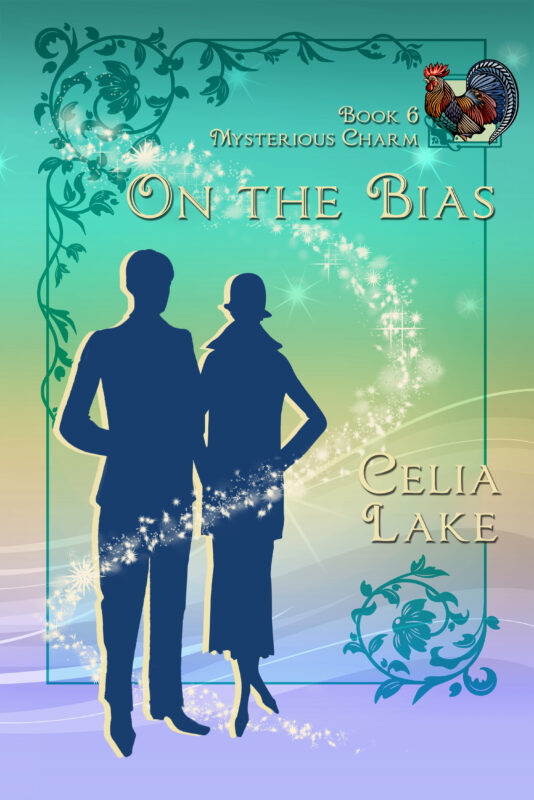 Attention to detail means everything.
Cassie has built up her business through skill, focus, and sheer determination. When she begins seeing more of Mr Benton, valet to Lord Geoffrey Carillon, due to the increasing amount of work she is doing for Lord Carillon's bride-to-be, he rubs her the wrong way. But when she overhears a bit of gossip that seems particularly sticky, she has to decide what to do. The answer leads her to look at the world in a new way - and leads Benton into the kinds of plans and plots he'd never imagined.
Order Now!
Other Books in "Mysterious Charm"
Disclosure of Material Connection: Some of the links in the page above are "affiliate links." This means if you click on the link and purchase the item, I will receive an affiliate commission. I am disclosing this in accordance with the Federal Trade Commission's
16 CFR, Part 255
: "Guides Concerning the Use of Endorsements and Testimonials in Advertising."