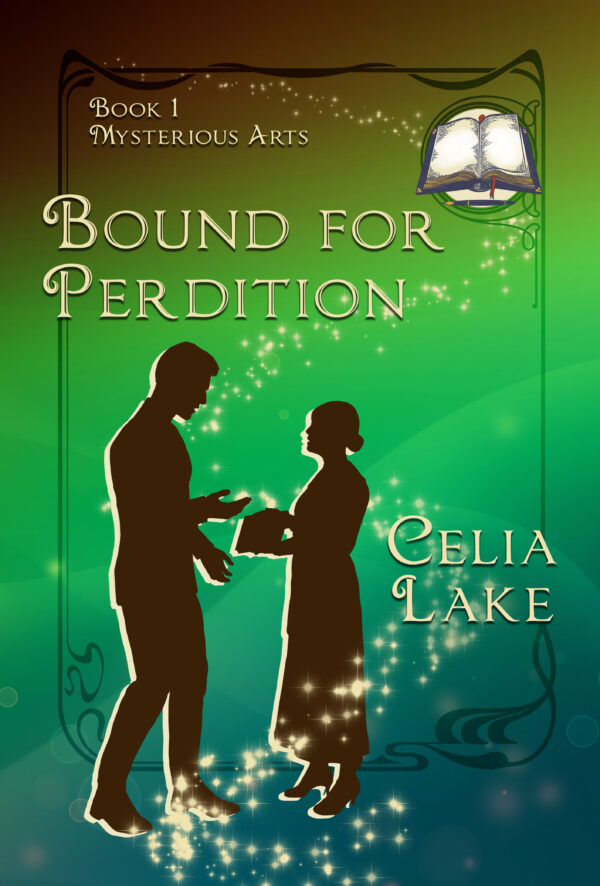 New magic brings new challenges.
Charged with creating a magical journal that would allow rapid communication during the Great War, Lynet has worked with a papermaker to overcome the technical challenges.
But brilliant magical innovation isn't enough.
When she returns from a leave after the death of her father, Lynet is told they have to make more journals, cheaper and faster. The last thing she needs is a set of unskilled hands assigned to help her at this impossible task, and she's dubious that a man will be more of a help than a hinderance given her ongoing problems with most of the men of the research department.
Reggie is recently invalided out of the Army but has no relevant skills other than being a magically trained Schola man. When he's assigned to help Lynet, he's not sure how much use he'll be. He's soon swept up in Lynet's ambitious project and fascinated by her skills and knowledge.
Together, Reggie and Lynet must figure out how to get the magical materials they need for the project and move forward despite unexpected obstacles. Their mission is quickly complicated by odd goings on with other research in the department, something that might change the War itself!
Bound For Perdition is the first book in the Mysterious Arts series. A cosy historical fantasy romance set in 1917 in the magical city of Albion, Britain's magical community, it is a great entry to Celia Lake's Albion books. Bound for Perdition is full of bookbinding, coming to grips with injury, navigating class differences, and making a new future in a rapidly changing world.
Content
The heroine's father dies just before the start of the book, from an extended illness. During the book, she is dealing with her grief, isolation, and some frustration. The hero has injuries he considers somewhat shameful/ignoble. Contains people acting from privilege and class without regard for others, and one very manipulative woman out for her own goals. Heroine is autistic, and the hero has had experiences in the war that have changed how he thinks and reacts to the world.
Published:
February 7, 2023
Genres:
Begins:
1917-03
More about the Carillon family:
(My authorial wiki has additional information about characters, connections, and places.)