It is the time of year where a roundup of what I did seems useful for a variety of reasons. (Come back next week for what's coming in 2023!)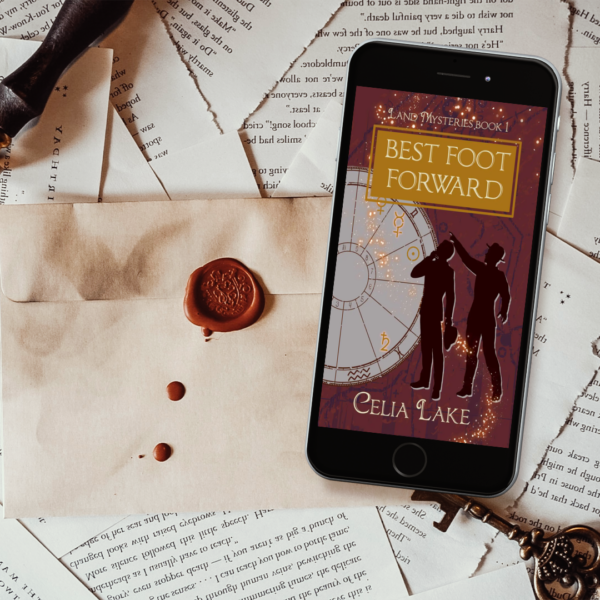 What came out in 2022
I put out four novels, two novellas, and a substantial extra in 2022. That's a lot! Links here that aren't the title (in the header) will take you to my public wiki. There you can see more details about people and places.
In the spring of 1926, Lionel Baddock comes to The Council to admit that the landmagic is failing on his Suffolk estate. He wonders if there is a possible alternate heir.
A short time later, Cyrus Smythe-Clive and Mabyn Teague find themselves locating a potential heir, and settling in to spend the next few months seeing if they can find a way to solve the problems with the land magic.
Lydia Pyle needs to make her name as a journalist. (Also in 1926 into 1927). When she comes to Galen Amberly for help investigating the aftermath of a story from earlier in the year, he agrees to help. It leads them into a realm of horse racing, a rather fast set, and dangerous ritual magic.
Thalia Morgan is having a horrible time writing anything in the autumn of 1927. When her great-aunt needs a restorative trip to the south of France, Thalia agrees to stay at the house on the edge of Dartmoor. Once she's there, though, she keeps finding a growing list of odd things.
Adam Walton had a bad War, and he hasn't found his footing since. When his uncle breaks his leg badly, Adam is sent off to make himself useful. When he's asked to check on his uncle's apple orchard, he's baffled by the way the apples aren't ripe, and then by other odd things he sees, or doesn't see. It's only when Thalia asks him about it that they can begin to get an idea of what's going on – and what it might mean for both of them.
Ancient Trust
Ancient Trust is a free prequel novella you can get by signing up for my newsletter (unsubscribe when you wish, but my newsletter is the way to get extras! If you're already on my list, check the link at the top of every email since June 2022 for all the extras that are out so far.) Learn more about what's covered – and who's involved!
This prequel novella begins in February 2022 when Geoffrey Carillon realises his brother has died, and he has inherited the land magic obligations. He and Thomas Benton must return to Albion and figure out how to build a life there, very different from the one either of them had expected, as well as try and figure out why Temple Carillon died.
With All Due Speed
With All Due Speed is an extra of about 20k words, covering the period from when Thesan Wain and Isembard Fortier begin discussing an actual engagement through to their wedding (the summer of 1925 through late December 1925), following the events of Eclipse. Learn more about what's included.
As with Ancient Trust, you can get this and all my other extras by signing up for my newsletter, and there's a link at the top of every email since June 2022 if you're already on the list.
In 1935, Geoffrey Carillon has a plan, and he needs Alexander Landry's help – despite the fact that Carillon is deeply suspicious of anyone associated with The Council for excellent reason. Can they work together to build a cover for their real goals in an increasingly dangerous and rapidly changing Germany? A bisexual/alloromantic and asexual/aromantic enemies to "it's complicated" novel.
This volume contains an epilogue novella, Intimacies of the Seasons which follows both men (and a number of their friends and associates) through the following year.
Music plays a huge part in this book, and there's a playlist, Best Ear Forward, if you wish to listen to the music referenced. Learn more about the pieces and why they appear in the book in a post on my website, as well as get a link to the playlist.
This is the first of the new Land Mysteries series, a 7 book series with a mix of novels and novellas that will take us through the Second World War.
Arthur Gospatrick was raised to be a military man from birth. Melusina Whymark wants to make her own way. When they initially meet, she has no time for an Army man, but several years later they are thrown together in Calcutta in 1882, where he might be the only way to achieve her particular goals of the moment.
This prequel novella will be available for free in the spring of 2023.
And written in 2022…
More about all of these coming next week, but here's a teaser of things I wrote in 2022 that will be out in 2023:
Bound For Perdition: 1917, and Lynet has been charged with creating magical journals to help the War effort. When challenge after challenge gets thrown in her face, she and Reggie have to figure out what's going on, and how to make progress.
Old As The Hills takes place in 1939 and 1940, as Gabriel Edgarton and his wife Rathna turn their particular talents to the Second World War.
(I'm currently working on an immediate sequel to this, which will also be out in 2023, Upon A Summer's Day, a Gabe-focused novella full of land magic, patterns, and necessary changes.)
Nocturnal Quarry is a novella following Alexander on a trip to America in 1938.
Shoemaker's Wife is about what it means to make a marriage, and how to get through the aftermath of the War. In 1920, Owen is demobbed, coming home to Clara. They married during the War, barely knowing much about each other, and now they have to figure out what that means.
And of course, some extras!