Knitting for the war effort
Carry On, my latest book, takes place in March 1915, early in the Great War. Knitting for the war effort was still ramping up to some extent, but many people were hard at work knitting all manner of items to go to the front.
Elen, my heroine, is no exception. She knits when she's waiting to be called into someone's office. She knits when her patient is dozing. She knits when she's not doing something else with her hands. Basically.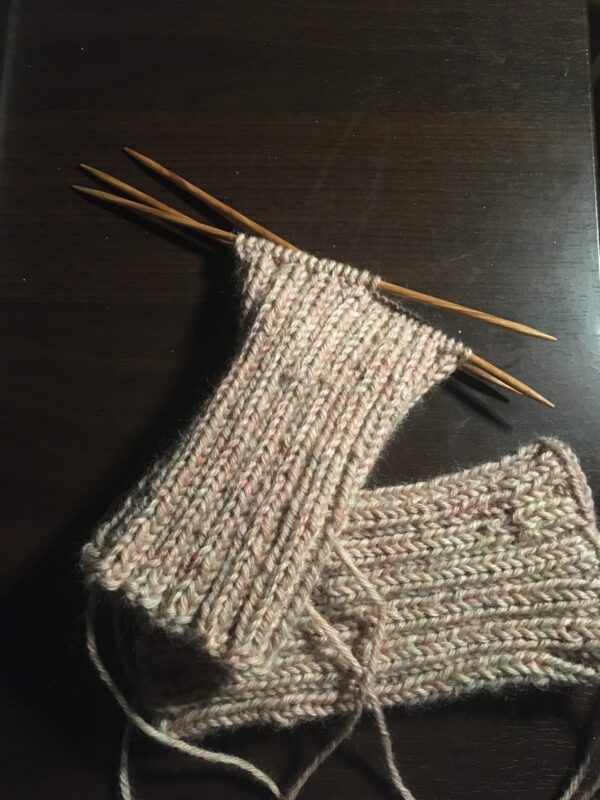 What did they knit?
There was a huge range of war time knitting, but there were a few constants:
The items had to be practical
Mufflers (scarves), wristers or fingerless gloves, gloves, socks, and knit caps to go under helmets were the most common, but in the resources below you'll see patterns for a few other things.
Colour mattered
Items going to the front had to be a suitable colour. In 1915, this was a bit more flexible, but dark colours or khaki were common. White or other light colours not only would show dirt (and other things) but they could make it easier to spot you in the dark.
Wool was great.
Wool has a lot of advantages as a fibre. It wicks moisture well, and it will still keep you warm even if it's wet. It was also widely available in the British Isles
Some modern techniques didn't exist quite yet.
If you're a knitter, you might be wondering about circular needles (patented in 1918, so not quite available during most of the War.)
Likewise, the Kitchener stitch (now widely used in sock patterns) didn't start being used until 1918 – lore has it that it was intended to reduce trench foot. You can read more about the history in a post from In The Rounds.
Resources
Knitting for soldiers, a blog from the Kingston Public Library in Ontario, with some fantastic photos and images.
And American knitting for the war effort from Atlas Obscura. Also with great photographs of people knitting. I can't decide if my favourite is the motion picture office employees knitting during lunch or the grand jury knitting socks.
Curious about knitting just before the War? Here are some examples of patterns and finished garments from The Knitting Needle and the Damage Done.
A short video guide to getting started with historical knitting from Engineering Knits. (She's also done some great Edwardian and 1920s pieces.)
Coming soon, my own attempt at a (simple) pattern from the Great War.