About the Book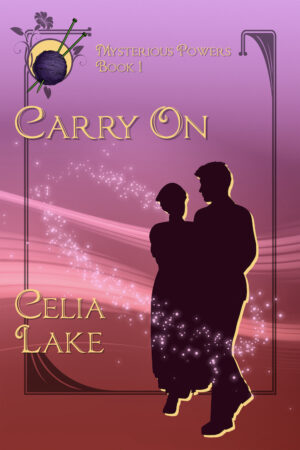 Elen has a nurse's hands.
Sent home from the Front after a injury leaves her with ongoing headaches, Elen is desperate to do her part for the War effort. Assigned to a mysterious patient, she wants to help him recover.
The Temple of Healing should be a sanctuary. But when Elen tries to find out more about her patient, she can't get any information. His files aren't available, and no one will answer her questions.
Roland has no hope for change.
He has been locked away in a hospital room for months, with an ever-changing set of nurses. No one seems to care what happened to him, even his family. His only apparent use is to give rousing speeches to encourage others to go off and fight in what Roland knows is a horrific mess.
When Elen appears, he's sure nothing will change. Slowly but surely, her determination and stubborness shines through and knits his world back together. She's willing to take risks to find out what happened to him, and he finds himself agreeing to her suggestions for healing – even a sacred bath.
It becomes clear that all is not what it seems at the hospital. With help from a few friends, unmistakable blessings, and a little luck, they might just be able to untangle what's going on together.
Carry On is the first book of the Mysterious Powers series, exploring the institutions of Albion during and after the Great War. All of Celia Lake's Albion books exploring the magical community of the British Isles can be read in any order. It is full of knitting, helpful friends, stubborness, and a touch of the divine. Enjoy this charming romantic fantasy set in 1915 with a happily ever after ending!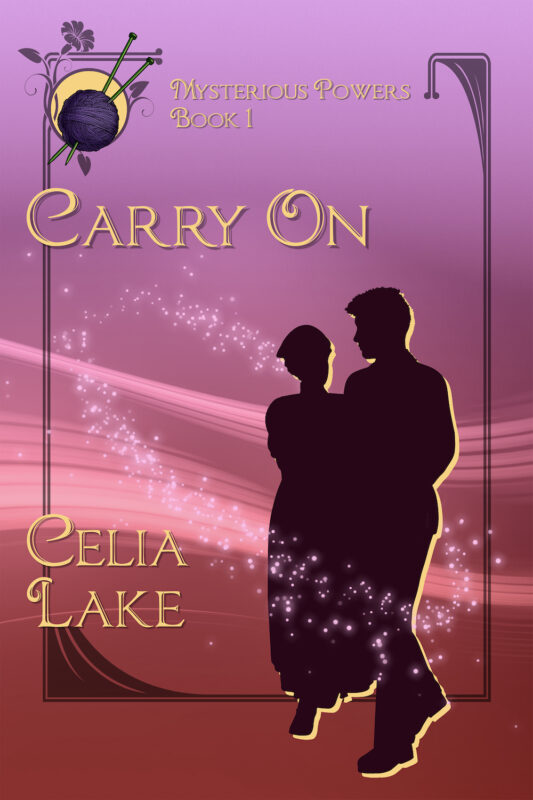 Can two war wounded learn how to carry on after life-changing injuries?
In 1915, Roland's Healer is absent, and his new nurse Elen isn't sure what to do, or how to work through their personal fears.
Order Now!
Other Books in "Mysterious Powers"
Disclosure of Material Connection: Some of the links in the page above are "affiliate links." This means if you click on the link and purchase the item, I will receive an affiliate commission. I am disclosing this in accordance with the Federal Trade Commission's
16 CFR, Part 255
: "Guides Concerning the Use of Endorsements and Testimonials in Advertising."