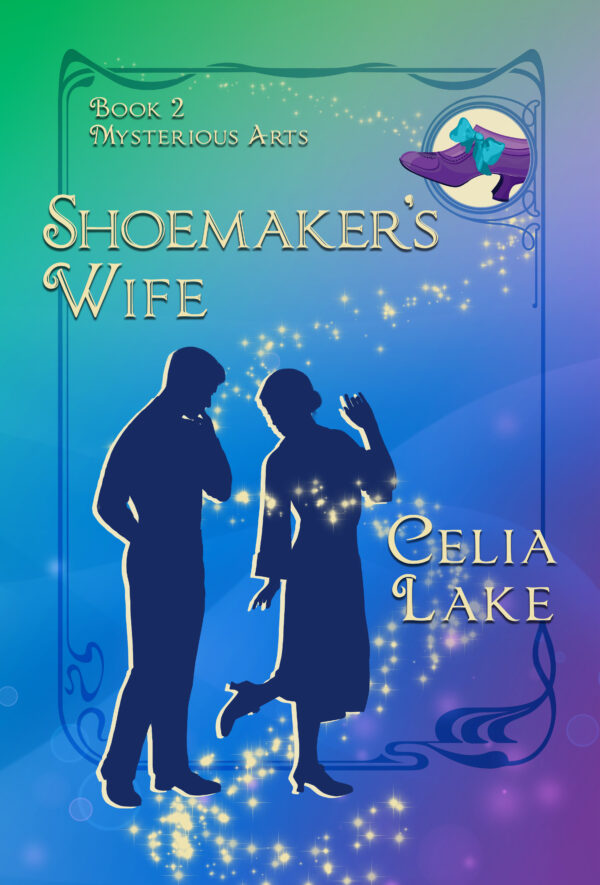 1920 should have been a wonderful summer.
The Great War is over, and Clara's husband Owen has finally come home. All he wants is to set up as a shoemaker and enjoy a peaceful marriage.
Nothing about Owen's return is easy.
There's not enough money for Owen to start up his own business. Worse, he's having trouble finding work, like many other returning soldiers, and everything's getting more expensive. Clara's worried about running her aunt's apothecary shop while her aunt is away. Things at home are awkward and uncomfortable. Neither of them knows how to turn a wartime romance into a proper marriage.
When a lucky break gets him a new job backstage in a magical theatre, Owen is hopeful that his life - and Clara's - are beginning to turn around. Unfortunately, the new job brings new worries, and one of Clara's customers is taking a more personal interest in her than she's comfortable with. There might be a way to solve all their troubles, if they can just remember why they fell in love in the first place, and learn to trust each other.
Shoemaker's Wife is a romance about falling in love for a second time and learning how to have a happy marriage. Join Clara and Owen for shoemaking, a winter pantomime, the challenges of rebuilding a life after war, and all the ways kindness makes a difference. The second novel in the Mysterious Arts series about the magical community of Great Britain, it can be read in any order.
Content
Heroine is the focus of unwanted attention from a secondary character (though it does not progress beyond conversation). Hero dealing with the aftermath of the war and returning to 'ordinary' life. Learning to talk about active consent as opposed to assumed or passive consent.
Published:
August 4, 2023
Genres:
Begins:
1920-06
Explore books focusing on crafters and crafting: