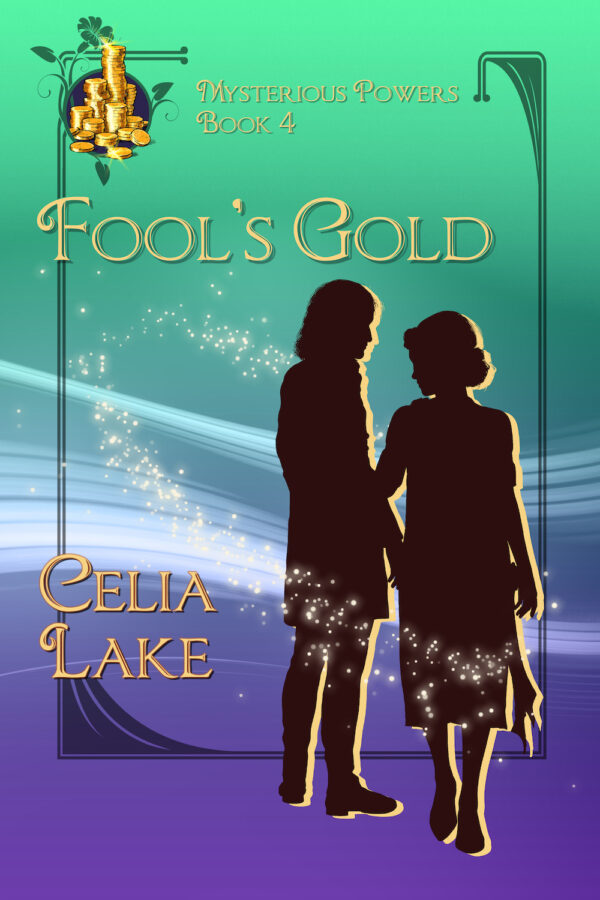 Robin needs colour and freedom.
After a series of awful decisions, Robin has spent the past two and a half years under the close supervision of his aunts on the family estate. Finally they've decided he can go back to his work as an art and antique dealer.
When he overhears a conversation about historical pigments, he's sure a spot of forgery is in the works. He needs to know more.
No one sees Beatrice.
Invisible to anyone outside her family due to an inherited curse, Beatrice has made her own good life. She handles the vault records for her banking family, tending to the details with care and attention.
She never expected a stranger to approach her in a tea shop. He sees her, and she has no idea why or how. The more they talk, the more she's intrigued.
And that's before the coiling magic, the sensible dragon, or Robin's explanations of how her cousin's suitor is manipulating every conversation.
Fool's Gold is the fourth book of the Mysterious Powers series, exploring the institutions of Albion during and after the Great War.  (Though this book does directly refer to the events of Seven Sisters if you want to avoid spoilers for that book.) It is full of pigments and colour, the magic of banking, and a very bouncy dragon. Enjoy this charming romantic fantasy with a swirl of sex set in 1926 with a happily ever after ending!
Content
Hero is a villain redeemed (he features in Seven Sisters). Heroine has a hereditary curse she has complicated feelings about. Discussion of gender roles and family obligations. 
Published:
November 3, 2021
Genres:
Begins:
1925-04
Explore books about the Fatae and Cousins: