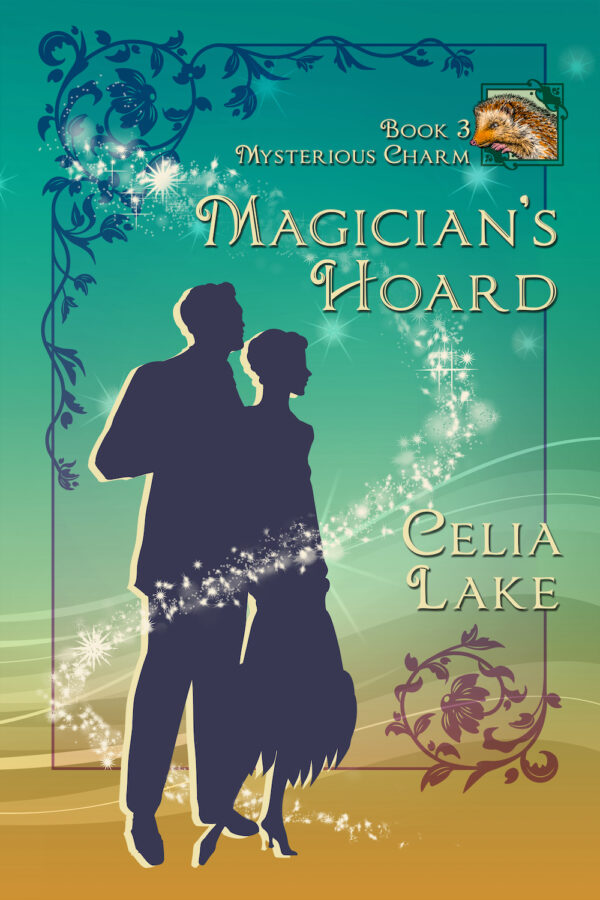 Pross has a simple research question.
A widow raising her daughter on her own, Pross has begun taking on research projects as well as running the village bookstore. When she visits the Research Society in London for a consultation, it is nothing like she remembers. Books and materials are hidden away, and nearly everyone is dismissive.
Ibis is as prickly as a hedgehog.
Too British for Egypt and far too Egyptian for England, Ibis has found a place for himself since the Great War translating and examining materials from excavations in Egypt. The work is wonderful and he's able to be close to his youngest sister, but the other scholars ignore or insult him.
When Pross asks for his help investigating tales of an ancient Roman hoard, Ibis is intrigued. It turns out they aren't the only ones interested. Ibis and Pross must use all their wits and every one of their skills - even the one Ibis is terrified to reveal - to protect themselves and the hidden hoard.
Magician's Hoard is the third novel in the Mysterious Charm series. It is full of archaeology, magical artefacts, research, motherhood, an urgent trip to Paris, and the dangers of empire. Enjoy this gentle romantic fantasy with a swirl of sex set in 1926 with a happily ever after ending!
Content
Anglo-Egyptian main character who deals with bias and some (mostly implied) bigotry. Discussion of widowhood. Threats of violence. A stigmatised magical ability and the implications of keeping it secret. Secondary character who is African-American, and another who is of mixed background.
Published:
April 30, 2019
Genres:
Begins:
1926-01
Explore books focusing on education and research: