About the Book
There are secrets hiding in the ground. 
Pross thought she had a straightforward research question to solve. A widowed bookseller, she took on the project to help make ends meet. All she has to do is help her client uncover the truth about the stories of a hidden hoard on the family estate in Norfolk. But the Research Society she knew through her late husband has changed, and the only person who will speak to her is Ibis Ward. And he's rather prickly about it.
Ibis knows his colleagues don't care for him. He's both too foreign (if only half-Egyptian) and entirely too competent for their comfort. He spends his time using his fluency with hieroglyphs, his archaeological skills, and his gifts for magic to translate and describe newly uncovered items brought to London from Egypt.
Despite himself, Ibis is intrigued when Pross asks for his help. When it becomes clear there's more at stake than a single Roman hoard, he finds himself trusting her more than he's trusted anyone in years.
Share the archaeological adventure with Pross and Ibis in 1926 as they are drawn into a web of magic, mystery, and those who use magic and power for their own ends.
Magician's Hoard is a standalone romance of 67,000 words with a happy ending (no cliffhangers) and the world's most adorable hedgehog. The Mysterious Charm series explores the magical community of the British Isles in the 1920s and can be read in any order.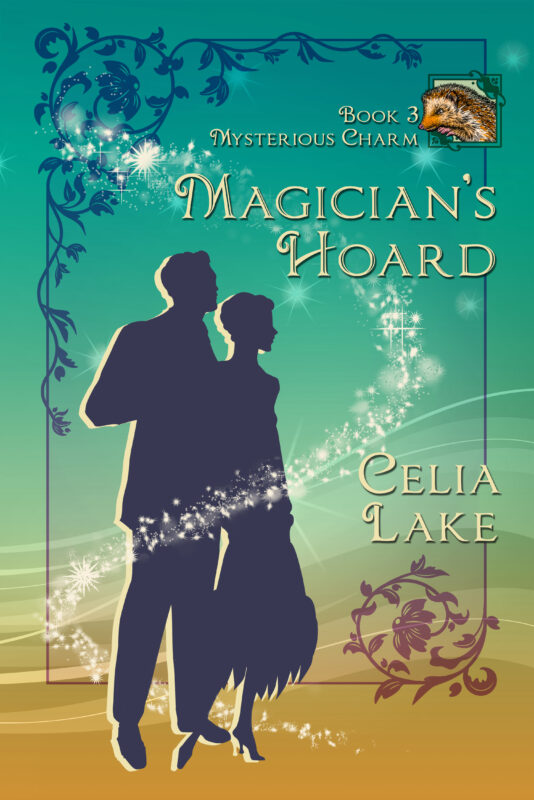 There are secrets hiding in the ground.
When Pross asks Ibis for help locating a lost Roman hoard, neither of them expect anything other than the ordinary sort of archaeological puzzle. Instead, they find they must work together using skills that make them uncomfortable to untangle a maze of assumptions and defang those who would abuse their power and influence. 
Order Now!
Other Books in "Mysterious Charm"
Disclosure of Material Connection: Some of the links in the page above are "affiliate links." This means if you click on the link and purchase the item, I will receive an affiliate commission. I am disclosing this in accordance with the Federal Trade Commission's
16 CFR, Part 255
: "Guides Concerning the Use of Endorsements and Testimonials in Advertising."