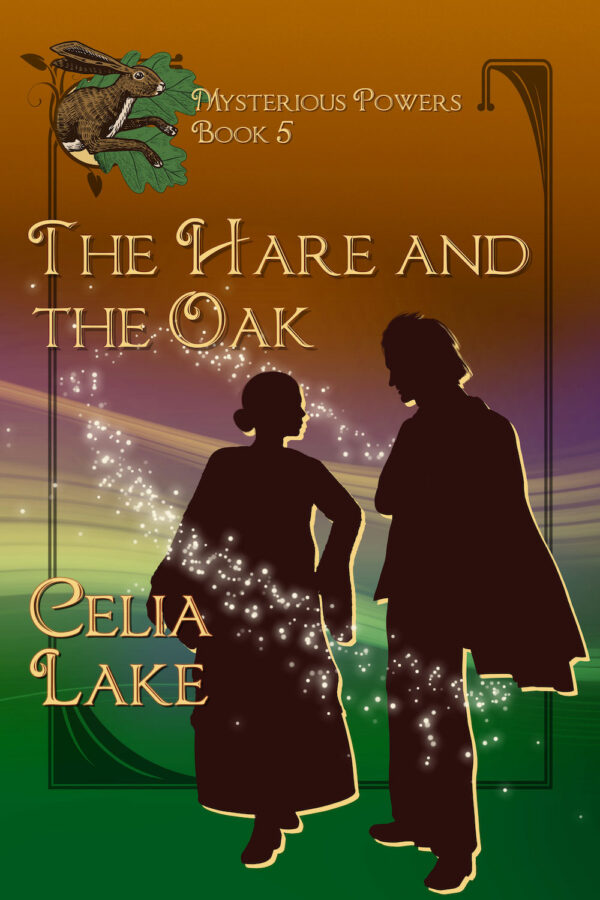 Mabyn keeps her commitments.
The land magic in Suffolk has been failing for years. When the current Lord asks the Council for help, Mabyn knows it's her obligation to see it through. Even if that means immersing herself in a role she failed at in her younger and more optimistic days decades ago. Back when she was married.
Cyrus likes a challenge.
He doesn't know Mabyn well, but Cyrus does have a gift for ritual, and a broad experience of the world. A widower with a grown daughter, he's up for tracking down a lost heir and seeing if they can learn to take up the land magics.
When they arrive at Baddock Hall, it's clear there's more going on than the current Lord's troubles. The land is boggy, the gardens are failing, the bees have fled, and there's no obvious cause. Together, Mabyn and Cyrus must face their own pasts while getting to the root of the problem and making space for the future.
The Hare and the Oak is the fifth book of the Mysterious Powers series, exploring the institutions of Albion during and after the Great War. It is full of land magic, a late in life romance, a failing family line, and healing old wounds to the heart and soul. Enjoy this charming romantic fantasy with a swirl of sex set in 1926 with a happily ever after ending!
Content
Heroine survived an emotionally abusive and restrictive marriage (ended by the death of her husband). Hero's wife died unexpectedly in childbirth (referred to, but not in any degree of medical or explicit details.) Later in life romance.
Published:
February 9, 2022
Genres:
Begins:
1926-03
Books focusing on the Council: