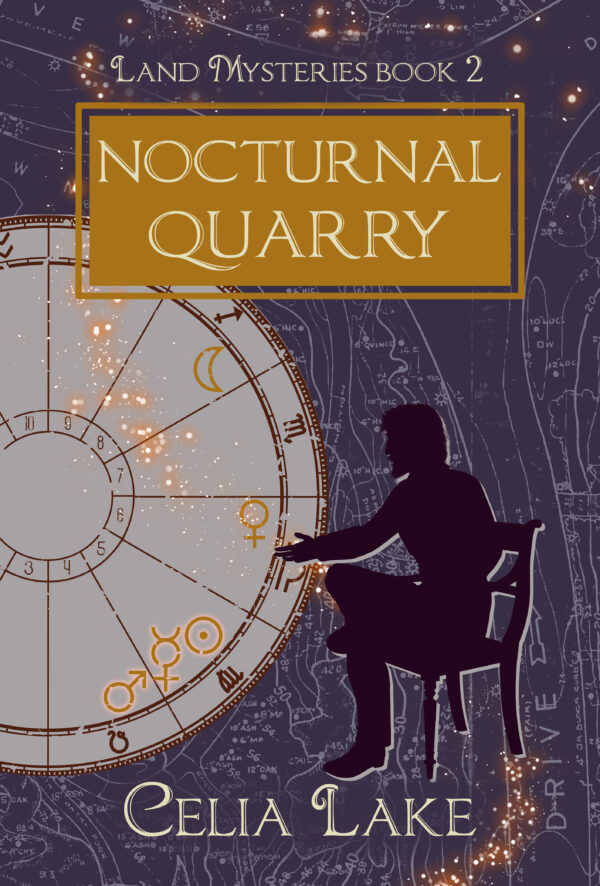 The world keeps changing.
Alexander's world was upended three years ago when a spot of espionage had ripple effects that transformed every part of his life, even his relationship with his own magic. Now, he's compelled by politics to spend the summer of 1938 in America instead of with his family and friends. No problem, he can tend to loose ends, like a threat that's been looming over his chosen family for more than a decade.
Alexander knows his duties and his obligations. He's more than adept at the delicate dance of diplomatic parties and careful conversations with scientists and innovative magicians up and down the eastern seaboard.
He's not expecting who has been waiting for him in New York City. Nor how the past few years have changed everything about how he solves problems.
Nocturnal Quarry is a character-focused historical fantasy novella about how every change has consequences. Best read after Best Foot Forward, Nocturnal Quarry is full of ongoing conversations, art, shared myth and legend, and unexpected solutions to complicated questions.
Learn more about the art described in this book. 
Content
Best read after
Best Foot Forward.
A character-focused novella (no new romance or relationship) set in 1938 along the East Coast of the United States as the world hurtles towards a second world war with references to various real-world events of that year. The main character confronts part of his past, with conversations, confrontations, and significant decisions. (References to past violence and threats). No on-page sex.
Published:
March 7, 2023
Genres:
Begins:
1938-07
More about the Fortier and Landry families:
(My authorial wiki has additional information about characters, connections, and places.)