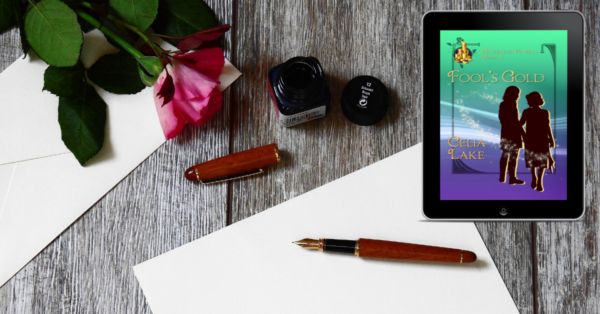 Fool's Gold came about partly because my editor said, "You haven't done a villain redeemed yet. Robin would be a great candidate."
Robin appears in Seven Sisters (and Fool's Gold does contain references to, and thus some spoilers for the events of that book, though only in fairly broad strokes.) He also appears briefly in Wards of the Roses.
Since then, he's been struggling. Closely monitored by his Aunts for more than two years, he's finally freed to begin to rebuilding his life and work. He's eager to get back to paints and inks, art and antiques, even if he's still frustrated and unmoored by other parts of his life.
When he overhears a chance conversation about art forgery, he notices Beatrice.
Beatrice has lived with an inherited curse since she was a baby. Visible to her family but invisible to everyone else (or so she thought), she is startled when Robin addresses her. She wants to know more, and besides, Robin has some thoughts about the man who's courting her cousin.
Come enjoy Fool's Gold for a story about finding your way in the world, family expectations (both good and bad), a perky dragon, art and artists, and much more.