About the Book
Vivian has become a trifle bored with the routine of her inquiry agency and her commitments to the fae-blooded community. When a young man asks for help stopping mysterious events at a boarding house his uncle runs, she takes the case.
Cadmus knows a great deal about classics and ancient Greek, but this is beyond his ability to translate. He'll do anything to keep his home safe and give his nephew a proper start in life. If he must, Cadmus will even wrestle with his quite sensible fears of unfathomable magical beings.
Dangerous flowers, ghostly figures, and spooky lights were bad enough, but then Cadmus stumbles across one of Vivian's most closely held secrets. If they don't learn to set aside their old habits and trust each other, things could end horribly for everyone else in the house.
Join Vivian and Cadmus near Oxford in 1922 as they take part in a seance, dive into the past, and just possibly dance into a new future together. Seven Sisters is the final book in the Mysterious Charm series with a happy ending and no cliff-hangers. The series explores the magical community of the British Isles in the 1920s and can be read in any order.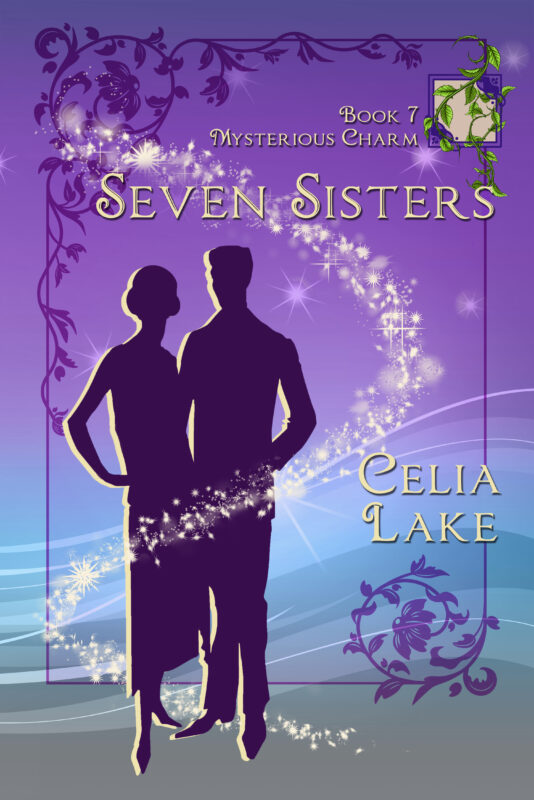 What if you had ancient magic on your side?
Vivian's glad to do a favour, and take a break from her inquiry agency to investigate a set of mysterious events at a country home turned boarding house for a collection of academics and crafters. Cadmus just wants to keep house and home together and give his nephew a good start in life, but strange and dangerous magics threaten everything he has. When he discovers one of Vivian's most closely-kept secrets, they must decide whether to trust each other enough to work together.
Order Now!
Other Books in "Mysterious Charm"
Disclosure of Material Connection: Some of the links in the page above are "affiliate links." This means if you click on the link and purchase the item, I will receive an affiliate commission. I am disclosing this in accordance with the Federal Trade Commission's
16 CFR, Part 255
: "Guides Concerning the Use of Endorsements and Testimonials in Advertising."