About the Book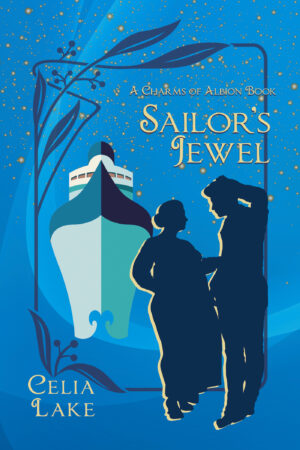 Anything might happen on a ship in the open ocean.
As Rhoe sets out on a trip on the luxurious ocean liner, she expects to spend a pleasant week reading, talking at length to her brother Cyrus, and quietly enjoying herself. When she returns to Albion, she'll be taking up a new and demanding job at the Temple of Healing.
Hugh has been aboard ships half his life, so finding his sea legs isn't the problem. But since his father died and his much older half-brother inherited the shipping line, he's not sure where he fits or what his role could be. This trip, he's working to smooth things along for the first class passengers, making sure they have a memorable and delightful voyage.
Of course, the sea has her own mysteries. Something is moving in the deeps, affecting the pelagic mermaids and other ocean life. Rhoe, Hugh, Cyrus, and others must work together to find out why and bring everyone safely to shore.
Join Rhoe and Hugh for practical conversations, the mysteries of the ocean depths, and the pleasures of a journey in good company.
Sailor's Jewel is a romance of 84,000 words set in the magical community of Great Britain in 1901 with a happily-ever-after ending.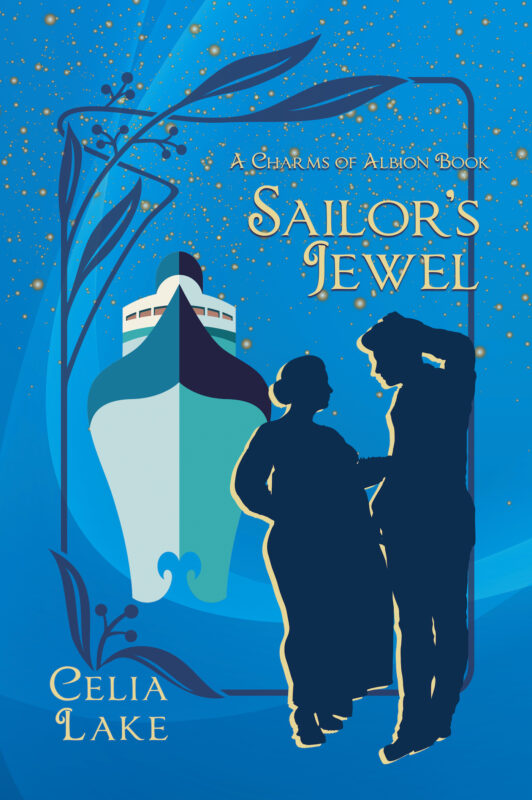 Anything might happen on a ship in the open ocean.
A journey across the Atlantic draws on Hugh's knowledge of the ocean, Rhoe's healing skill, and her brother Cyrus's ritual expertise to come safely into port. A luxury liner, a mysterious jewel, and pelagic mermaids are only the beginning.
Order Now!
Other Books in "Charms of Albion"
Disclosure of Material Connection: Some of the links in the page above are "affiliate links." This means if you click on the link and purchase the item, I will receive an affiliate commission. I am disclosing this in accordance with the Federal Trade Commission's
16 CFR, Part 255
: "Guides Concerning the Use of Endorsements and Testimonials in Advertising."