About the Book
Addictive potions challenge even the greatest minds. 
Lord Geoffrey Carillon is known to be a pleasant and harmless man. Apparently fully recovered from the Great War, he sees to his responsibilities as Lord of Ytene when he's not at house parties, balls, and other social events. When an inquiry agency needs his particular talents to investigate a mysterious and highly addictive magical drink, he's happy to lend a hand.
Lizzie Penhallow wants the simple things: her sister's health and safety, food on the table, and enough money to pay the bills and keep their home in Cornwall. After her father and uncle were lost on an disastrous expedition (along with a lot of other people's money), she's had a difficult time getting anyone to hire her. Lizzie knows she needs to meet the high standards of her employer to keep her job and she has no time for distractions. Even charming aristocratic ones.
There's just one problem. Lord Carillon has the access she needs to keep an eye on her sister and help her new employer solve a deadly and complicated problem. She can work with that. There's no choice. Even if it involves house parties, gossip, and some quite suggestive dancing.
Join Carillon and Lizzie in 1924 as they explore the mysterious goldwasser drink in Goblin Fruit.
Goblin Fruit is a standalone romance of 67,000 words with a happy ending (no cliffhangers). The Mysterious Charm series explores the magical community of the British Isles in the 1920s and can be read in any order. Revel in the house parties and try to solve the mystery of the dangerous new drink in Goblin Fruit.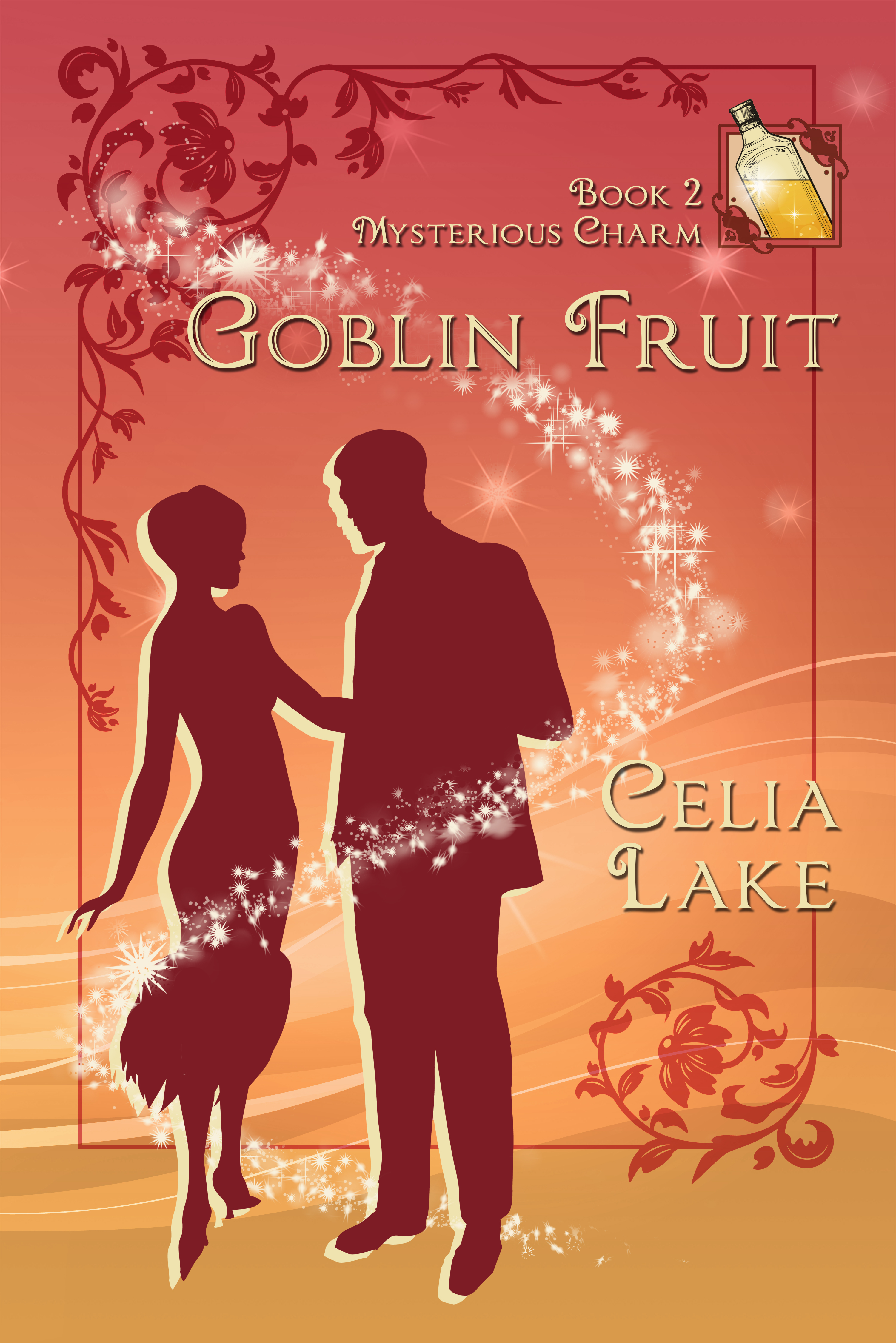 A mysterious golden drink is claiming minds and magic.
When an investigation agency needs help tracking down a mysterious and dangerous magical drink, Lord Geoffrey Carillon is glad to lend a hand. Lizzie just wants to help keep food on the table and a roof over her head - and especially her sister's. The investigation is a chance to prove herself, and get a long-term position. Together, they must navigate off-kilter house parties, dangerous drinks, and more than a bit of risk to solve the case.
Order Now!
Other Books in "Mysterious Charm"
Disclosure of Material Connection: Some of the links in the page above are "affiliate links." This means if you click on the link and purchase the item, I will receive an affiliate commission. I am disclosing this in accordance with the Federal Trade Commission's
16 CFR, Part 255
: "Guides Concerning the Use of Endorsements and Testimonials in Advertising."