COMING SOON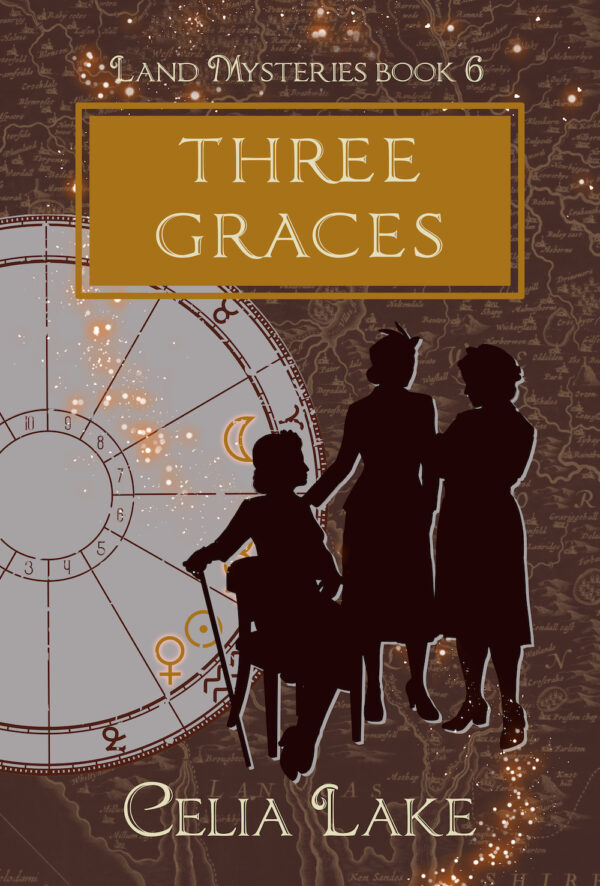 Out on December 15th, 2023
In May of 1945, as the war in Europe is coming to an end, three women can turn their attention to an old and lingering problem. Lizzie never met her brother-in-law, Temple. He died in 1922, in what she and her husband now know was a desperate attempt to stop further damage to the land magic.
No one has been able to figure out what damaged Temple's magic or why he'd insisted on such self-destructive choices. Lizzie hasn't, her husband Geoffrey hasn't, and neither have their friends who are experts in a dozen relevant fields.
Now, as the demands of the war begin to ease, Lizzie asks Alysoun and Thesan - their friends and allies - to help her solve the mystery. She hopes that Alysoun's clear-sighted experience and Thesan's ability to see hidden patterns will be enough of a help. Perhaps together they can finally find and make sense of long-hidden information and do their best to make sure this sort of tragedy never happens again.
Three Graces is a novella tackling the long-standing question of what happened to Temple Carillon and brought him to his death in 1922. It is full of intelligent friends supporting each other, the changes that come with the end of the war, and navigating a new world. It is best read in series sequence, as it draws on a number of situations during the Second World War and its impact on Albion and Albion's land magic.
Content
Three Graces deals with some difficult topics around the death (at the hands of the Council) of Temple Carillon and his wife Delphina. The three protagonists are digging into decades-old secrets, and have to navigate carefully to avoid tipping their hands. At the same time, the end of the war in Europe means that a number of patterns and usual supports aren't available, and the three women have to navigate some new situations. However, there's no violence on the page, and discussions of the eventual outcome focus on character's feelings rather than descriptions of the details. Of note for representation: Alysoun lives with what we'd call fibromyalgia and routinely uses a cane, and Thesan is autistic. 
More about the Carillon family: