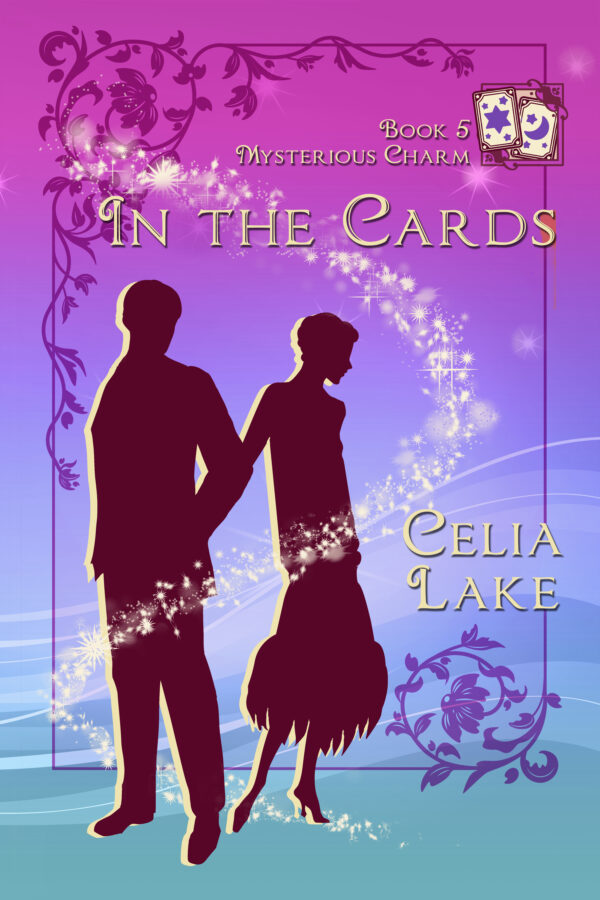 I'm so excited for the release of this book. In The Cards is out now. As I write this, the Amazon editions are up, and others are rolling out. Join Laura, Galen, and his best friend, Martin, as they deal with Galen's match-making mother, a brash American, a murder, and far too many family secrets.
Writing a locked room murder mystery turns out to be a lot harder than I'd guessed, and the editing process involved adding three full chapters and a couple of half chapters, as well as moving a bunch of pieces around.
But I love Laura, and Galen, and Martin, and the varying ways they interact. Coming up with (at least part) of a Tarot deck suitable for the story was also a great deal of fun, and something I'll be continuing to explore in other books as it's relevant.
I'm planning a few posts here (and on Facebook) with some further thoughts about both the locked room mystery parts and the Tarot parts of this story over the next few weeks.
(And if anyone reading this is an artist and interested in trying their hand at illustrating some Tarot cards, drop me a note through the contact form….)