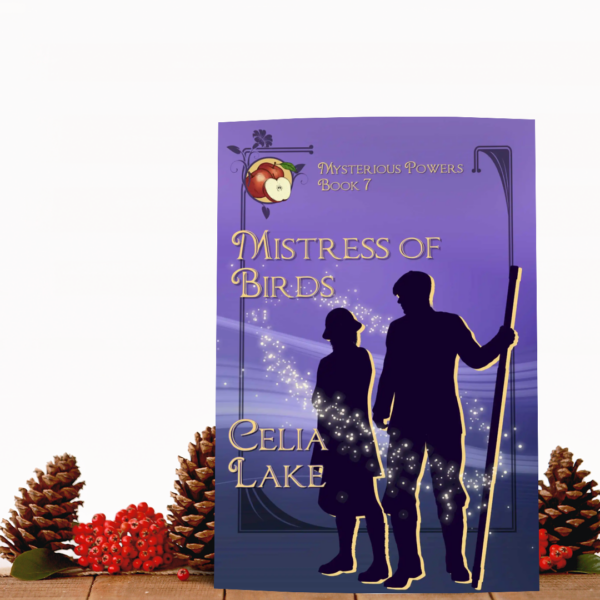 Mistress of Birds is the final book in the Mysterious Powers series, exploring the impact of the Great War on the people and institutions of Albion.
Thalia has had a certain small success with her literary writing. But her inspiration is gone, and no one is buying her stories. When her family volunteers her to stay at her great-aunt's house on the edge of Dartmoor, she figures at least she'll be fed.
Adam had a bad War. Ten years after he was invalided out of the Army with shell shock, he still hasn't recovered. His family have lost patience, and when his uncle breaks his leg badly, they ship him off to lend a hand. Adam isn't sure he's able to do anything useful. When his uncle wants a report on the apple orchard, though, Adam realises something isn't quite right.
The mysteries of the house and the apple orchard bring Adam and Thalia together, in search for answers. Together, they might just be able to figure out what's going on, what's making the eerie noises in the house, and why the apples ripen so late.
Mistress of Birds is my take on a Gothic romance (spooky house and all). All of my books can be read in any order, but this one stands alone particularly well.
One particular content note on this one (also on my content notes page). The book does deal with long-standing PTSD (what we'd now call CPTSD). If you're sensitive to discussions of it, chapter 31 briefly references the barbaric treatment of it in 1917. (One paragraph, strong implications of what happened, few explicit details.)
Get your copy!