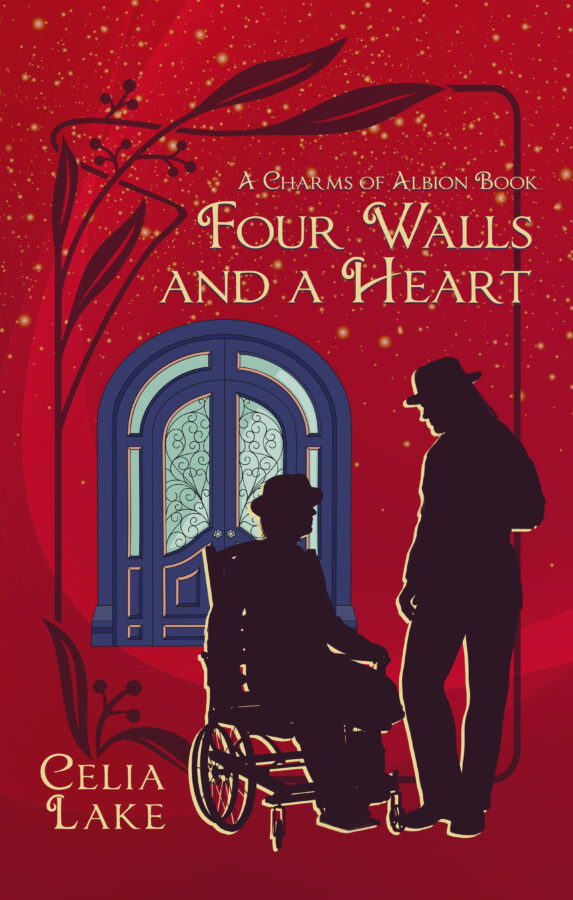 In 1884, Gil wakes in the Temple of Healing with a life changing injury. Nothing in his life is ever going to be the same. He now has to figure out where he'll live and what he'll do. All his choices are all miserable in their own way.
Magni becomes curious when his old friend's name comes up several times. After discovering Gil's return to Albion and his injuries, Magni is more than willing to visit, remembering how Gil was the spark of wit in gatherings while they were both apprentices. But of course, Gil would never be interested in him as anything other than a friend in a time of need.
When Magni has to leave town for a few weeks due to a complex case, he rents a house at the Brighton seashore. He even welcomes Gil's company, as Gil regains strength before another needed surgery.
Neither of them expected the minor mystery of the house across the street and a fortnight in close quarters to change both their lives.
Four Walls and a Heart is a m/m novella of 40,000 words exploring Gil and Magni's romance in the summer of 1884. Set in the magical community of Great Britain, it is full of books, architecture, seaside amusements, and navigating living with a new disability.
Content
M/M friends to lovers romance, while one of the protagonists is dealing with amputation of his lower leg. Contains some homophobia from minor characters (unpleasant disapproval, not violence, from a family member). Also contains some references to the uneven path of healing. Other protagonist is a member of Albion's Guard, responsible for public safety and law enforcement considerations (his duties are referenced, but not the focus of the plot).
Published:
September 22, 2023
Genres:
Begins:
1884-04
Explore more books dealing with the Guard and Penelopes:
(Gil and Magni are significant secondary characters in Pastiche.)