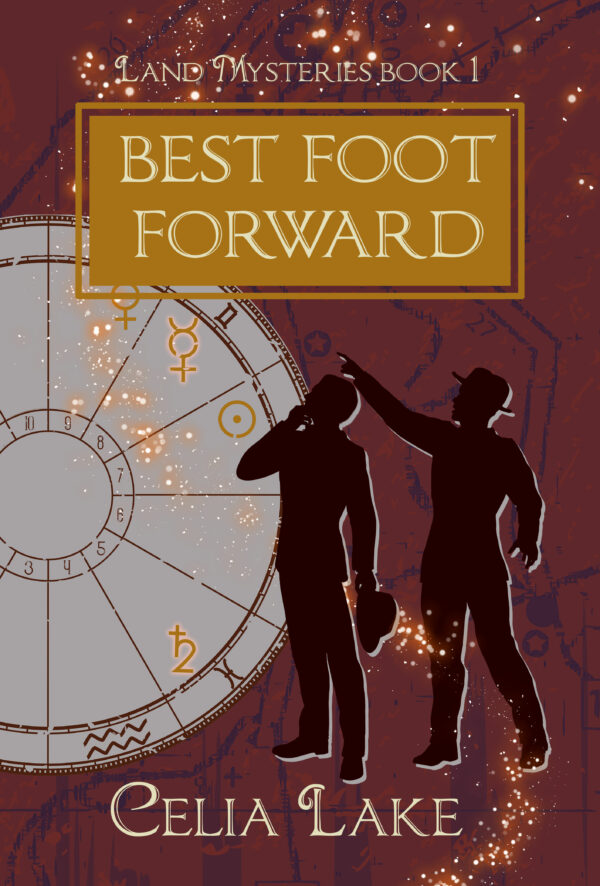 The enemy of my enemy is not my friend.
Lord Geoffrey Carillon wants to do the impossible.
He needs to get an imprisoned alchemist doing key research out of Germany before the world gets even worse. Carillon's cover as a slightly daffy aristocrat will get him where he needs to be, but he can't do this mission alone. He has many magical skills, but not the ones he needs to free his friend.
Alexander is a stranger in his own land.
A skilled and powerful member of the Council, Alexander is responsible for tending the land magic of Albion. However, the Council uses him as their enforcer, adeptly doing terrible and necessary work from the shadows. When Carillon proposes the expedition into Austria and Germany, can Alexander carry off the subterfuge and still keep his hands clean and his inner self barricaded in enemy territory?
Any two professionals can tolerate each other in service of a goal.
That's true even if Carillon has excellent reason to distrust the Council, and Alexander has just as much reason to keep everyone at arm's length. When matters move from possible blackmail into a sought after invitation to a remote schloss, Carillon and Alexander find their lives entangled in ways neither of them had ever dreamed of.
Best Foot Forward takes place in 1935 in the magical communities of Great Britain, Vienna, and Berlin. It is an enemies to "it's complicated" M/M romance full of espionage, magic, extreme competence under pressure, music, and healing from the traumas of the Great War. It also contains an epilogue novella, Intimacies of the Seasons, following Alexander and Carillon through the next year of their lives, and as Carillon and Lizzie rearrange their lives to welcome Alexander.
Learn more about the music that features in this book (including a link to a playlist organised by chapter).
Content
M/M enemies to "it's complicated", with one aromantic and asexual protagonist and one bisexual allosexual protagonist (also polyamorous - no cheating, full awareness of all parties). Takes place in 1935, including in Nazi Germany. Contains mentions of past deaths, trauma from the Great War, emotional neglect in various forms, as well as injuries and PTSD. Both characters have moments of emotional crisis in the book. References to the current state of minorities in Germany in 1935, including homosexual men. Only one bed trope. One character is French-Egyptian, with references to the implications while in Germany. On-page sex in the included epilogue novella, Intimacies of the Seasons but not in the novel itself.
Published:
November 4, 2022
Genres:
Begins:
1935-02
More about the Carillon family:
(My authorial wiki has additional information about characters, connections, and places.)