About the Book
Alysoun wants more than duty.
Born into the aristocratic circles of Albion's upper class, Alysoun has done everything expected of her. She has married well, produced two healthy children, and handled her social obligations with grace.
It's not enough. Her husband is kind but distant, and she lives with ongoing mysterious pain. Worst of all, she is frankly bored. When Alysoun spots something odd in a stained glass exhibition at the museum, she seizes the opportunity. Perhaps it will finally give them something to talk about.
Richard lives for honour.
As a captain of Albion's Guard, he spends his days solving problems. As Lord of the land, he makes sure his estates in England are thriving. It leaves little time for anything else, even his wife or children. He's sure they understand. He was brought up the same way.
When Richard's mentor is injured, the ground collapses under his feet, shaking up all of his assumptions about how his marriage, his oaths, and his life work. The question is, can he figure out how to juggle his responsibilities and two different investigations in time?
Pastiche is a standalone novel of 90,000 words. All of Celia Lake's Albion books exploring the magical community of the British Isles can be read in any order. It is full of stained glass, living with chronic illness, an arranged marriage turned love match, and family of choice. Enjoy this charming romantic fantasy with a swirl of sex set in 1906 with a happily ever after ending!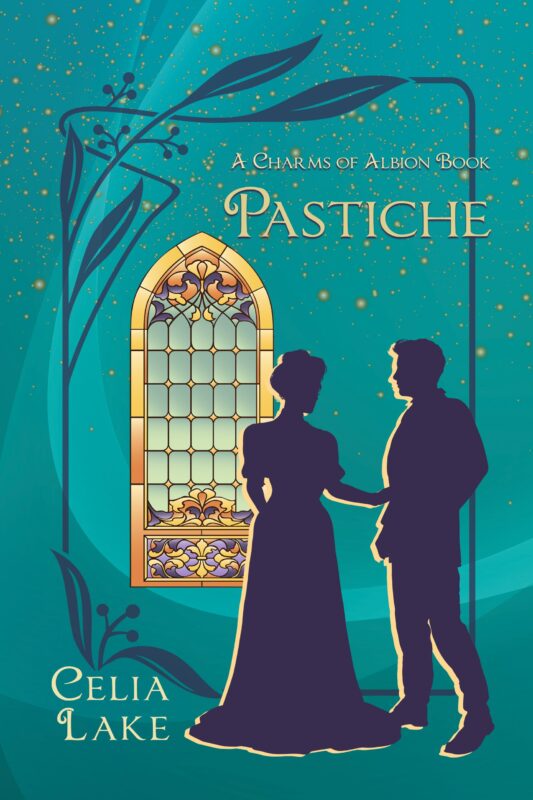 Can a chivalrous lord and his clear-sighted wife find love together?
Richard and Alysoun both think they know what their marriage should look like. Can they rise to new challenges and come to love each other?
Order Now!
Other Books in "Charms of Albion"
Disclosure of Material Connection: Some of the links in the page above are "affiliate links." This means if you click on the link and purchase the item, I will receive an affiliate commission. I am disclosing this in accordance with the Federal Trade Commission's
16 CFR, Part 255
: "Guides Concerning the Use of Endorsements and Testimonials in Advertising."