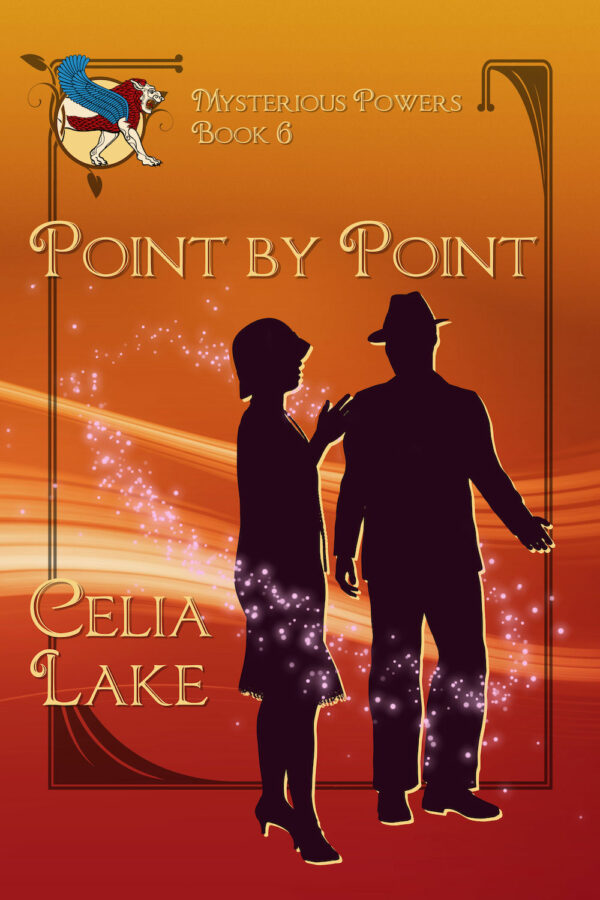 Lydia yearns to make her name as a journalist
More to the point, Lydia can't keep going as she has.  There's never enough money, nor enough time. She's always scrambling, never sure of the ground beneath her or whether she can rely on anyone for help.
Galen needs to figure out who he is now.
The last year has brought too much change. His parents are rightfully under house arrest, and Galen and his brother are setting up new lives. Restoring the family business after it was nearly run into the ground by a serious of bad decisions is only the first problem.
But Galen knows people.
When Lydia asks help investigating the aftermath of an odd news story, Galen is intrigued. So are his friends in the secret society Galen has been part of since his school years. The investigation begins with a horse race, but it soon leads them from the clubs to a decadent house party to a far more dangerous gathering that could change everyone's life forever.
Point by Point is the sixth book of the Mysterious Powers series, exploring the institutions of Albion during and after the Great War. It is full of the power of friendship, creative solutions, horse-racing, journalism, and powerful ritual magic. Enjoy this charming romantic fantasy with a swirl of sex set in 1926 with a happily ever after ending!
Content
Hero dealing with past major changes in his family (related to In The Cards). Heroine trying to make her reputation as a journalist. Class differences. Dangerous ritual moments. Secondary character with major facial injury. 
Published:
May 12, 2022
Genres:
Begins:
1926-10
Explore books about secret societies: