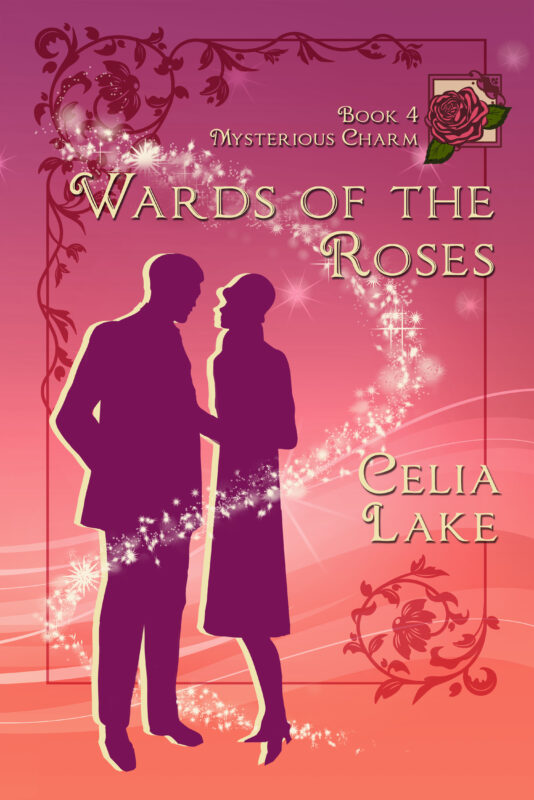 Collaboration and curiosity can get through the thickest thorns.
Giles Lefton has a pleasant life, with his mathematics, his tutorials at the University, and his projects.
Blinded during the war, he needs an assistant when he is asked to investigate a manor that disappeared centuries ago - only to reappear suddenly in 1922. Of course, he's glad to take the project on, but he'll need an assistant. One who meets his standards.
Kate Davies is a competent and reliable member of the Guard. 
Kate doesn't miss the Great War at all, but she does miss the greater range of duties she had while so many men were overseas. Now limited to portal duty and seeing to minor scuffles with the river traffic, she isn't sure what to make of her new assignment. Or the fact she keeps failing at what Giles expects of her.
Together, Kate and Giles tumble into a maze of historical investigation, intricate and obscure folklore, and more than a touch of magics neither of them understand. 
About the Book
Wards of the Roses is a standalone romance of 63,000 words with a happy ending (no cliffhangers). The Mysterious Charm series explores the magical community of the British Isles in the 1920s and can be read in any order. Explore the mysteries of a magical manor home from the time of the Pact with Kate and Giles in 1922 Oxfordshire
Other Books in "Mysterious Charm"
Disclosure of Material Connection: Some of the links in the page above are "affiliate links." This means if you click on the link and purchase the item, I will receive an affiliate commission. I am disclosing this in accordance with the Federal Trade Commission's
16 CFR, Part 255
: "Guides Concerning the Use of Endorsements and Testimonials in Advertising."